Square Enix has finally released the most anticipated  upcoming fifteenth Final Fantasy game. Which is 10x awesome than the previous ones! This new game will be giving us a good listen to the voice cast behind the game's principal protagonists.
Not only that, this fifteenth main installment in the Final Fantasy series is finally in English language — and it's a great excuse to get excited for the game all over again. It has a heavy departure from previous games, providing a darker atmosphere that focuses on more realistic human characters than previous entries. The game features an open-world environment and action-based battle system similar to the Kingdom of Hearts series, incorporating the ability to switch weapons and take control of vehicles during battle.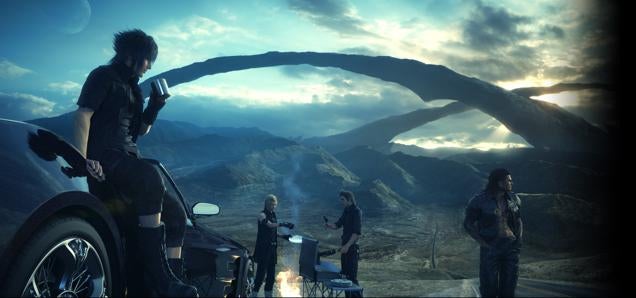 Other than its basic roadtrip-through-a-weird-fantasy-world premise  it's expected to launch on both the PS4 and Xbox One sometime in 2015.
So gamers, mark your calendars and brace yourselves!