This year is definitely Taylor's year! Thanks to "Shake it off" and "Blank Space," the beautiful and over talented Taylor Swift is the only artist with two Hot 100 No. 1's this year.
As the billboard stated,
Taylor Swift, for the first time ever, makes onto the Billboard Hot 100, where her single "Blank Space" that blasts from No. 13 to No. 1. As the song dethrones her prior smash, "Shake It Off," after four weeks atop the chart. Swift becomes the first woman in the Hot 100's 56-year history to succeed herself at the top spot.

The female soloist is amazingly the first woman in the Hot 100's history to succeed herself at the TOP CHART. She's just the 10th act to do so overall, following The Beatles, who scored three toppers in a row ("I Want to Hold Your Hand," "She Loves You" and "Can't Buy Me Love") in 1964; Boyz II Men (1994); PuffDaddy (1997); Ja Rule (2002); Nelly (2002); OutKast (2004); Usher (2004); T.I. (2008); and The Black Eyed Peas (2009).

Moreover, her album 1989 earns the increasingly rare honor of seeing its first two singles top the Hot 100. The album is the first to send its first two singles (officially promoted to radio) to the top since Mackelmore & Ryan Lewis', ("The Heist", "Thrift Shop" and "Can't Hold Us") last year. It's the first by a woman since Adele's 21("Rolling in the Deep" and "Someone Like You") in 2011-12.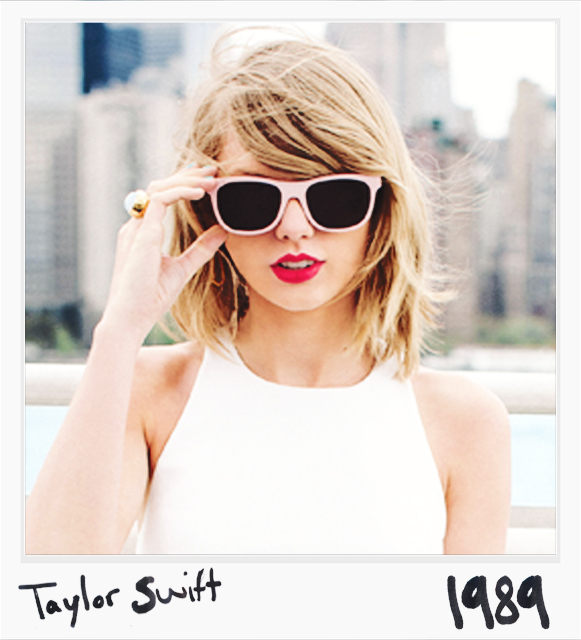 Upon receiving the honor, Taylor Swift announced that she's continuing her fight to find a new way forward with respect to the industry, selling albums and streaming her music.
I've taken this year to stand up for my value as a songwriter, as a businesswoman and a content creator. I'm very well aware the music industry is changing, and it will continue to change. I'm open to that change and progress. I'm not open to the financial model that is currently in place.

I really believe that we in the music industry can work together to bond technology with integrity. And I think we can teach a younger generation about an investment in music, not just the ephemeral consumption of it. I think that there has to be a way for streaming or any future way we access music to fairly compensate the writers.

Events like this where we have the most powerful people in music all gathered in one room, events like this give me hope that the right conversations will start to take place, and I invite you all to join in the conversation," Swift continued. "The greatest moment of the year for me was when my fans went out and proved that if you provide them with a bold statement and pour your life into an album, they'll buy it."
This girl is massively successful and brilliant in her music. So folks, "Don't say I didn't say, I didn't warn ya!".