How to organize a trip with friends ?
Organizing a trip with friends is not as easy as you might think. A family trip is simpler, because generally, there are only one or two people who take care of it. Trips with friends must be led by all members of the trip and therefore require more concentration and time.
If you don't know how to organize yourself, this article is for you ! We give you all the advice you need to organize your trip with friends without forgetting anything.
Choosing the right destination
For organize a trip with friends, the first decision you will have to make is surely the most important. You will have to choose the destination. To do this, you have several criteria to consider:
The height of your budget
The desired temperatures
As well as the image of the country or city
The budget is one of the events that will reduce your possibilities. If you go for two weeks and your budget for transport and accommodation is 800 euros, you will not be able to go to South Africa.
Generally, trips with friends take place during the summer period between July and August. You will have to choose if you want to go to a warm country or to a cold country.
Finally, you will have to define the purpose of your trip while taking into account the image of the country or the city you have chosen. Indeed, if your goal is to enjoy the sun, discover a new culture, visit and make excursions, we will not advise you to go to Ibiza or Mykonos.
Setting a budget
In a second step, after having chosen your destination, you should set your budget. In order to be well organized, you can divide your budget in two parts. The first part will be determined by the price of the transportation you will take and your accommodation. Concerning transportation, it should include the outward and return trip.
Compare the prices on different sites and on different comparators, you will find the most competitive prices.
You can then spend the rest of your budget on your accommodation. You will have the choice between spending all the rest of your budget on it or putting in the minimum to save and keep the rest for other things.
Concerning the second part of the budget, it will be used to live there. This is one of the things to check before leaving and especially to plan ahead. It will include food, restaurants, activities, shopping… It is important to set this last one, if you don't do it, you can be led to spend without counting and spend money you don't have.
If you don't have a big budget and will need to save money during the trip, don't hesitate to not include many restaurants.
Think about the activities on site
After creating your budget, you will need to think about activities that you will realize on the spot. If you are going on a discovery trip with visits, you should try to find out what is good to visit in the city and create a program for yourself. You can also contact an agency that will create your program for you and tell you the price directly.
If you have decided to enjoy your trip by combining relaxation and fiesta, you can start your research now. You will generally not have to book anything in advance, but it will be useful to compare and see which place is the best.
During the day, you can go to the beach, to a beach club, walk around the city, have an online casino night on the beach or do water activities such as jet-skiing or parasailing. To find an online casino that accepts american express you can go to this link. When night falls, you can go out to bars, open airs or nightclubs.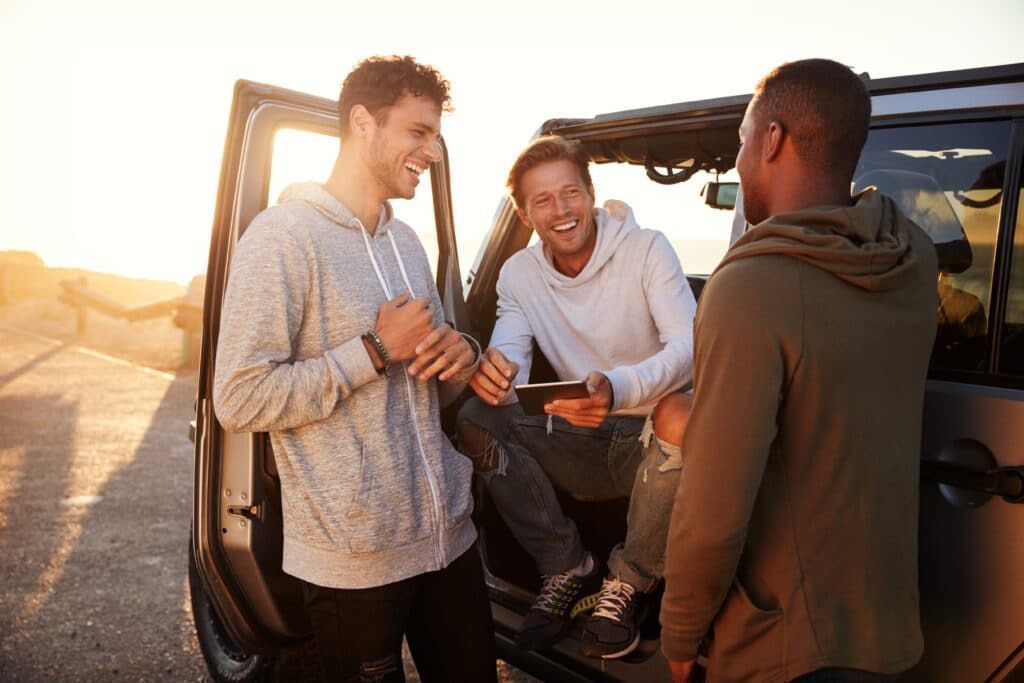 Reserve at the'advance
For all these steps to be perfect, there is only one thing to do: to plan in advance. Indeed, if you go at the last minute, you may not have access to all the hotels because of the lack of space. Moreover, your plane or train tickets could be set at very excessive prices.
When booking something expensive, it is always better to do so in advance, as prices will generally be lower than if you book two weeks in advance.