8 tips to enhance a contrasting outfit for men
Men's fashion, contrary to what it seems, is full of secrets. Just like a woman, a man who wants to be stylish should know how to combine clothes, their colors and materials.
A few tricks allow men to have a chic and refined look, to attract dangerously the female gender:
Clothes should be your size;
You should consider the contrast between the colors ;
Some colors are not to be combined;
Do not wear the belt and the straps together;
Style mixes are very fashionable.
Clothes should be your size
Before taking into consideration the quality of the garment or its color, it is important that it is your size. A tight garment can not enhance the body of the wearer.
Oversized fashion, without being very close to the body, can be very graceful. You should pay attention to the quality of the clothes to buy. Quality should always outweigh quantity when shopping.
Quality clothing at very affordable prices is available everywhere in markets and online stores. When choosing a jacket, it would be wiser toopt for wool jackets than in polyester or artificial silk.
When shopping, it is important to try on the outfit before buying it. The length of the pants should be adequate and the pants pinch, cargo or velvet highlight the men well.
Consider the contrast between colors
In addition to quality and size, color combinations are paramount in the composition of a look. Men tend to focus on black, brown or white.
A combination of brighter and more energetic colors can go well on men. To achieve a cohesive, well-mastered look, more than three contrasting colors should not be put together. These are colors that are far apart on a color wheel.
A tip would be to combine three basic colors, such as camel, gray and navy blue. A look composed of two basic colors (navy, black) and a strong color (yellow) is also very chic for a man.
The shades of colors
Cameos are tones that are very similar, such as sky blue and navy blue. For a man's outfit (pants, sweater, coat), shades of brown or similar grays are sophisticated. Cameos can be combined with one or two contrasting colors.
A dark shade on a light shade
To wear a mixture of light and dark colors, it is advisable to always put the dark color on the light. When the light color is at the bottom, it gives the style, a more pleasant look.
If you want to wear two pieces of a different pattern, you should do so in a single outfit medium blue and navy blue colors, the medium blue piece should be underneath. This rule is not valid for the coat, that is to say that a brown coat can be put on a gray suit.
Patterned clothing
A combination of several patterns is always a risky choice. Fashion professionals usually recommend not to mix more than two different patterns in one look.
Striped clothing does not usually go with clothes with small or big dots. You should wear them and check if they will fit you, based on the shapes and colors.
Some colors are not to be combined
There are a multitude of tones and shades. They do not have the same degree of beauty at first glance. Tastes, in terms of color combinations, vary from one person to another.
In all cases, a contrasting color must be associated with basic colors to highlight the style. It is up to each individual to defend its attractions, in terms of color combination.
The belt or the straps ?
The contrast between these two accessories is striking, but unfortunately not very beautiful to see together. For a beautiful and perfect outfit, you should opt for either a belt or suspenders, but never for both. The braided belt pattern stands out very well the beauty of the other elements of the outfit.
Mixing styles is very fashionable
No need to wear a three-piece outfit with closed shoes or jeans with sneakers. Mixtures of modern style are chic, elegant and greatly enhance the male charm.
A man can wear jeans, a long-sleeved shirt and a track jacket or a three-piece suit with sneakers.
The marriage between the sock and the pants
For a good combination of men's outfit, pants and socks should be of the same color. With gray pants, a gray sock would be best, even if you can choose more original socks. You should avoid models with patterns that are not very nice to see and too flashy.
The other accessories to bring an original touch to the outfit
The bag is not an accessory only reserved for women, men can also get some. A shoulder strap or a fanny pack would not be ideal for a sophisticated outfit.
There are several other styles of men's bags, such as briefcase or messenger bag. They can complete a look and enhance it. The material and the color are criteria not to be neglected in the choice of the bag.
The accessory should match perfectly with the other colors of the adopted outfit. Rings and pendants could do the trick.
The ideal would be to wear a bracelet to be stylish. The bracelet trends available in fashion stores are huge. The new technique is to put several bracelets on one wrist.
Watches are essential accessories in the composition of an outfit for men. They bring elegance and dynamism, especially when they are of good quality. A mistake not to be made is to wear children's watches on an already perfect look.
This would spoil the beauty and harmony of the other pieces. For more aesthetics, it is also recommended not to keep anything in the pockets of pants or dress. Wallets, keys and others, distort the view.
Hair and beard also enhance the look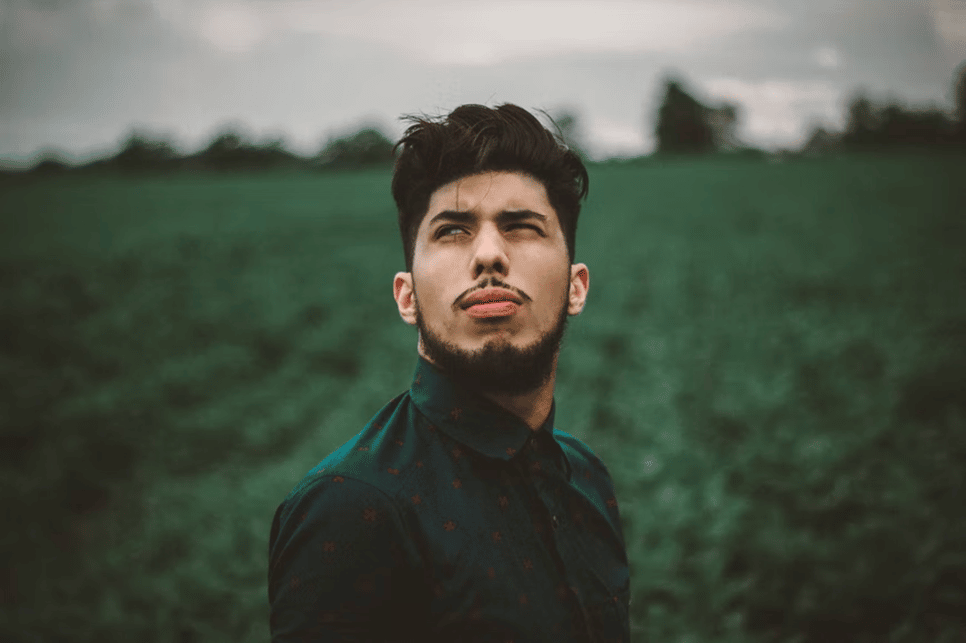 A stylish man is not only evaluated by the beauty of his clothes and shoes. Hair and beards must also be impeccable and to match the rest of the style.
Hairdressers can use their skills to make a beautiful haircut according to the person. Hair is a great asset of seduction for men and must be well cared for. You can opt for styling products (gel, shampoo and others) for their maintenance.
For men with a beard, it is also important that it is well trimmed and well maintained. Beards get dirty quickly and can quickly give a caveman look.
This is not very consistent with the idea of elegance sought. Beautiful skin, a good perfume, sunglasses when it is necessary, elegance is displayed everywhere.
There are many techniques to highlight clothing on a man. Contrasts of colors, materials and the way clothes are worn play an important role in the beauty of the final result.
Wrinkled clothes are not at all graceful and men deserve to wear well ironed outfits.